Personal Training In Latrobe And Greensburg
We're dedicated to help you be your best.
At My Fitness Kitchen, we're here to help you create a workout schedule that works for you - designed around your availability. Choose one weekly session as an anchor workout to motivate and keep you accountable or, make it two or three times a week, and attack your fitness goals with a professional dedicated coach to help you be your best.
We lay out the plan; you decide the capacity to utilize us to reach your goals.
Whether your goals is...
Weight loss

Body transformation

Post-rehab work

Sport-performance

Or overall health
...My Fitness Kitchen's team of trainers will show you how to remove "boring" from your workout vocabulary while most importantly drive RESULTS within a LIVABLE healthier lifestyle. We're helping men and women across Latrobe and Greensburg achieve incredible results.
Take advantage of our FREE consultation today. Just fill out the short form on your screen to get started.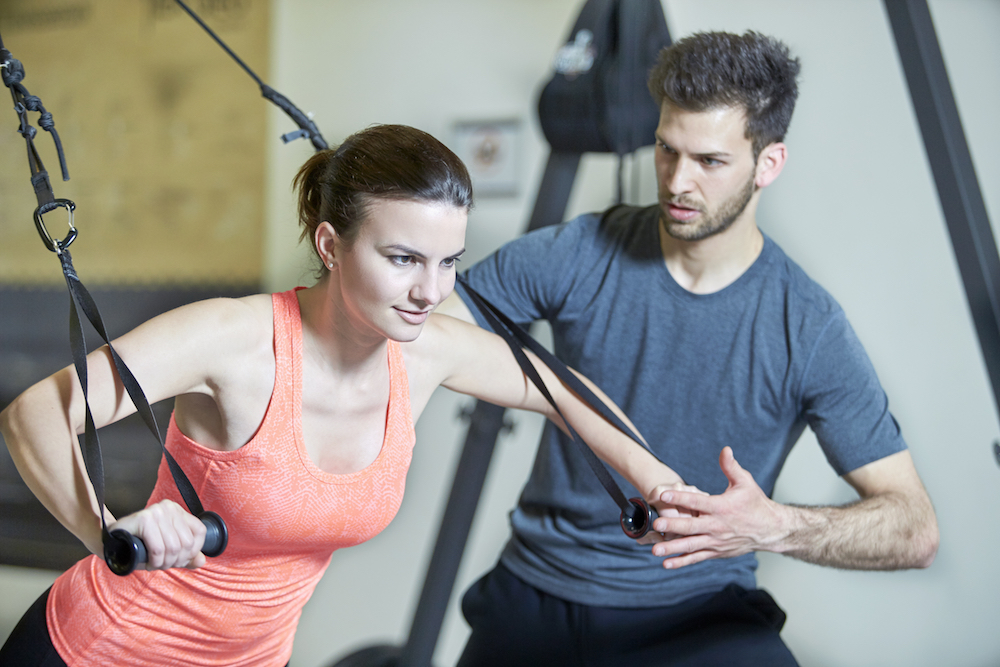 An individualized personal training program for you
The expert team at the "Kitchen" will create an individualized personal training program for you based on your fitness goals. You will be assessed, monitored, motivated, and held accountable like never before.
We assess the current condition of your body, so we can be sure that My Fitness Kitchen is the best fit for you. Our professional trainers will sit down with you to learn about...
Your health history
Past injuries
Your training history
Your specific goals
You will then be evaluated on your ability to move (Functional Movement Screen) so that if any modifications are required can be programmed for the SAFEST and MOST EFFECTIVE training.
All personal training programs are evidence-based leveraging the most current science. No guesswork. No assumptions.
We will monitor progress weekly or as needed adjust your nutrition and workout program as needed to keep it truly personalized and successful.
Get Started Today With The Best Personal Training in the Latrobe and Greensburg
If you are serious about making a change or taking your workouts to the next level then get started with our Personal Training at My Fitness Kitchen and enjoy the best workouts in Latrobe, Greensburg and surrounding area.
Check it out today! Just fill out the short form on your screen to claim your FREE initial consultation.